5 Times Tom Hanks Proved He's Everyone's Dad
Everyone loves Tom Hanks. He's a cultural icon and one of the most popular and recognisable celebrities in the world. He's the recipient of two Academy Awards, and his films have grossed nearly $10 Billion at the Box Office.
But he isn't just loved for being a great actor and filmmaker, it's his personality and charisma that charms people across the world. In honour of his 64th birthday, we're taking a look at five times Tom Hanks embodied being a dad:
5. Carly Rae Jepsen's "I Really Like You" Music Video
Remember 2015? It was a simpler time. When Carly Rae Jepsen dropped the music video to this hit song, fans were definitely not expecting the entire video to be Tom Hanks lip-syncing the song while going through his daily routine.
Hanks was already beloved by millions around the world, but this fun surprise solidified his spot as Hollywood's favourite dad to 250 million+ additional fans.
4. His Hilarious Photoshoot with a Lucky Fan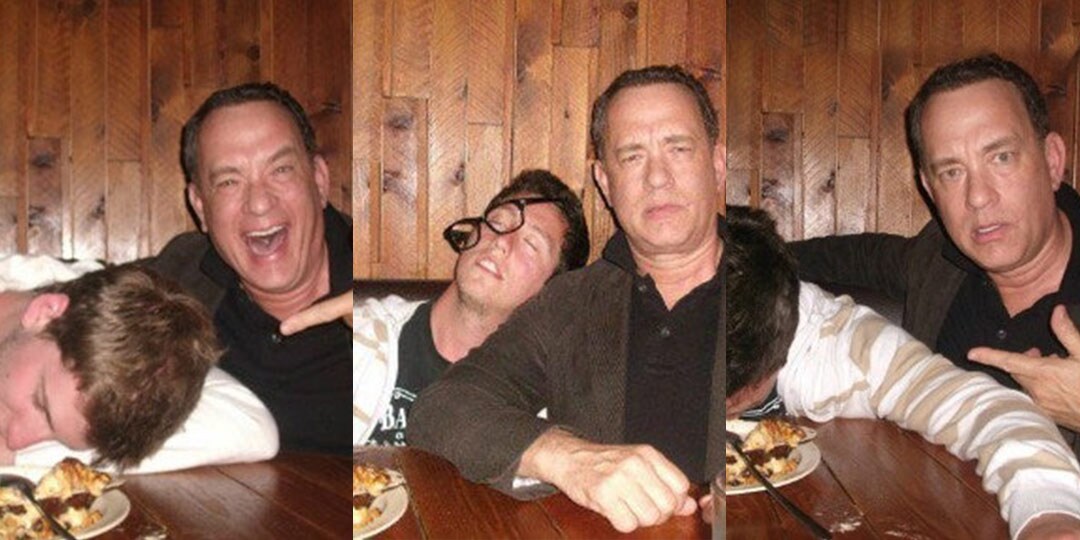 Picture this: You're having lunch with your friends at a restaurant and suddenly see Tom Hanks. Being the fan that you are, you approach him and ask for a picture. But why stand awkwardly next to one of the most famous men in the world when instead, you can have a photoshoot?
This ingenious fan asked Hanks if he could borrow his glasses and pretend that the two of them were having a wild night out. Believe it or not, Hanks joyfully agreed, and the results were beautiful:
3. That Time He Photobombed Newly-Weds
In 2016, one newlywed couple went viral after Hanks stumbled across them getting their wedding photos taken while jogging at a park. As explained by the groom, Ryan:
"A man tapped us on the shoulder and introduced himself as Tom Hanks. He was so nice and kind. He could have just kept running but he posed for photos with us and my family. He actually offered to perform our ceremony as he's ordained, but we'd only just taken our vows."
Talk about going to Infinity and Beyond.
2. The Fact That He Signs Off All His Posts
We're all aware that Tom Hanks is running his own social media. For some reason though, Hanks continues to reassure us that it's actually him by signing off all of his posts with Hanx.
Whether he's posting random socks he finds on the street, heartwarming encounters with fans, or words of wisdom, he'll always end his captions with Hanx – If that's not a signature dad move, we don't know what is.
1. He's a Strong Voice of Reason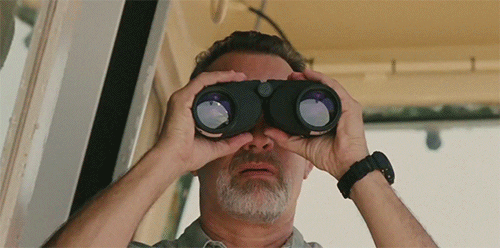 One of the most important things dads do is look out for you. So, being the ultimate dad that he is, Tom Hanks has been reminding the world the importance of wearing a mask and staying safe during the current COVID-19 pandemic.

While on the TODAY Show, Hanks urged people around the world to do their part. He was quoted saying: "Wear a mask, social distance, wash your hands. That alone means you are contributing to the betterment of your house, your work, your town, your society as a whole and it's such a small thing [to do]."
Happy birthday, Tom! Thank you for continuing to warm our hearts both on-screen and off. Make sure to follow @VOXCinemas on Facebook, Twitter, and Instagram to stay tuned for the latest movie news and updates.