VOX Cinemas Doha Oasis
Luxury has a new name! VOX Cinemas at Doha Oasis is now open and is a sight to behold. Our most opulent cinema in Qatar to date, Doha Oasis will redefine your movie going experience. Offering everything from a KIDS auditorium for the little ones, to our luxurious VIP experience for when you want to kick things up a notch. See the latest blockbusters as you've never seen them before in fabulous 4DX, with motion seats along with wind, water, scent and light effect to bring the film to life. Motion chairs quite literally keep you on the edge of your seat from the moment the opening credits roll.
Address: VOX Cinemas Doha Oasis Mall, Msherib, Doha
EXPERIENCES AVAILABLE
Try something new every time you visit VOX Cinemas. With our unique moviegoing experiences, you'll never get tired of watching movies in style. How will you be watching the latest blockbusters?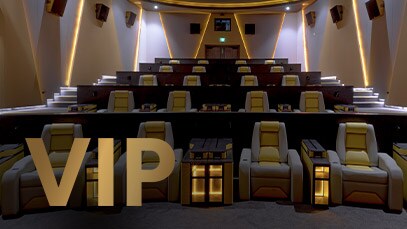 VIP & VVIP
Fine dining meets world-class cinema in our brand-new VIP experience. It's for the discerning movie goer who appreciates some added indulgence. The VIP and VVIP experiences offer exclusive comforts that make your visit to the cinema extra special.
---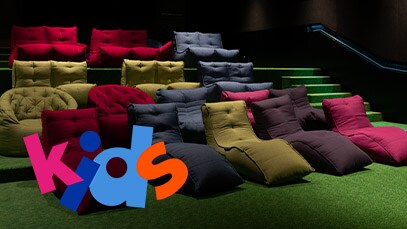 KIDS
KIDS is a unique cinema concept built just for our little movie fans. Children and parents can watch the latest animation, action and adventure films in our family-friendly colourful cinemas.
---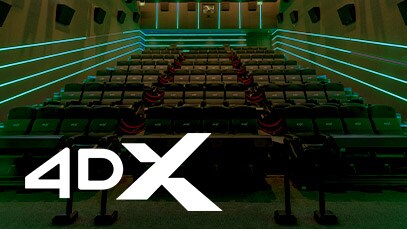 4DX
Exclusive to VOX Cinemas in the Middle East, 4DX is the movie experience for those who want to live the movie and not just watch it. With motion chairs, scent, wind, light and water effects, it is the absolute cinema experience.
STEP INSIDE OUR LUXURIOUS CINEMA

For every film, there's the perfect snack. Whether it's sweet or salty popcorn, chocolate treats from our Candy Bar, or something a little more sophisticated at VIP and VVIP lounge, VOX Cinema's selection of food and drink complements your viewing experience perfectly.